Archive Page 2
---
---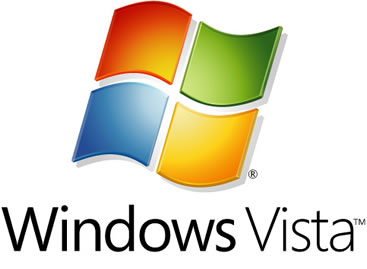 Not even available to beta testers, developers, or volume license subscribers yet, the pirates have already managed to get their hands on Microsoft's soon to be released operating system, Windows Vista. Not only that, they have also devised a workaround to get unlicensed copies of the OS to run, which is essentially a spit in the face to Microsoft, who are trumpeting the difficulty of cracking it.
The workaround for the anti-piracy measures involves the use of validation code from the beta releases instead of the stock code, then using the beta key to activate. Since activation is still required, and the beta keys are already known, it should be trivial to block them and require reactivation. So I don't really expect this particular crack to stick around for all that long.
Vista RTM cracked by pirates before release [APC Magazine via CrunchGear]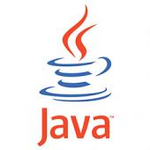 It has long been expected that Sun would open source their Java development platform. With Sun's open sourcing of Solaris, and their overall move away from a sales based model to a support based business model, it would only make sense for them to open source Java as well.
Interestingly, Sun will go with the GPLv2 license. Traditionally, Sun has released their code under their own CDDL license, which still gives them a level of intellectual property control. The reason behind this choice of the much more viral license is to make it more compatible with the various Linux distributions, which use a lot of GPL software. Since CDDL cannot be linked against GPL code, it makes it problematic to use only CDDL.
The specific pieces of code that Sun is open sourcing under the GPLv2 are:
The HotSpot virtual machine
The Java Development Kit
Java Enterprise Edition
Java Mobile Edition
To summarize, that's all of Java SE, Java EE, and Java ME. Or, pretty much the whole Java platform.
Sun to Open-Source Java Under GPL [eWeek via digg]
Continuing their expansion into the offline advertising market, Google are planning to test radio ads by the end of the year. From the article:
Google spokesman Michael Mayzel said this week that the company will begin a public test of Google Audio Ads by the end of the year. Advertisers will be able to go online and sign up for targeted radio ads using the same AdWords system they use to buy Web search ads.
This is definitely an interesting move. I wonder whether this will be set up with a standard bidding system like AdWords or if it will be a publisher set pricing system. While I'd personally prefer the former, I'd wager that the publisher will probably have some control over the pricing.
Google steps up investment in radio industry [CNET News.com via digg]
Sony's Phil Harrison claims that the company had "overreached" with it's decision to include Blu-ray in the PS3 at launch. From the Eurogamer article:
Referring to the shortages of blue diodes that forced Sony to postpone the console's European launch until March, Harrison told Eurogamer's Rob Fahey, "we have overreached in production of the Blu-Ray component - I can't deny that".

"But that's the price you pay for adopting brand new, leading-edge technologies that will be future proof. We will resolve those issues - we are already catching up."
Well, I'll say. If there's any decision that ruined the PlayStation 3 in terms of potential sales, as well as production quality, it's the Blu-ray drive. The thing is responsible for both the console's high price and the shortage of units at launch, and the decision to include it in the console at this time was just a stupid idea. Personally I think that the right decision would have been to either not include the Blu-ray drive and have it as an add-on, or better still, wait until next year to release the console, after the Blu-ray drops in price. Sony has plenty of experience with successfully entering the console market late, so it's not as though they couldn't pull it off this time around, especially if the offering was that much better than their competitors for the same price.
At this point it's too late to make any more decisions, what's done is done. Sony will include Blu-ray at launch this month, far earlier than it would have been wise to include it. And they will be paying the price for it. It's looking more and more like the Nintendo Wii is going to dominate the console race this round.
Sony 'overreached' including Blu-ray in PS3 - Harrison [Eurogamer via digg]
Google is currently the king of online advertising. Between it's sponsored search results and it's AdSense publisher network, it currently commands the largest share of online advertising inventory of any company.
Apparently, Google isn't going to just stop with the Internet though. It appears to want to be the king of all advertising, online and offline, as evidenced by this move into print media. Currently, Google is running advertisements from over 100 select AdWords advertisers on the print versions of 50 newspapers, including the the New York Times and the Washington Post. This is currently a free 3 month test, however Google plans to expand to more publications if this strategy proves successful, as well as take a revenue share from advertisers.
I'd be interested in knowing more about these new print ads. Are they text ads (which would like like classified listings appearing on content sidebars), graphic ads, full page ads, or fliers? Do they offer a combination of options? Will this eventually be available to all AdWords advertisers through the standard bidding system? And, how does Google plan to measure the effectiveness of these ads (or do they really have to)?
Google to broker print ads in U.S. newspapers [Reuters via Consumerist]
Microsoft has finalized the codebase for Office 2007. And with a release to manufacturing date for both it and Windows Vista looming at November 30th, the timing couldn't be any better. The release sports new file formats (which I hate, being an OpenOffice.org user, the last thing I need is another hurdle thrown into OOo's Microsoft Office compatibility) and a new interface (which I'll probably also hate, I like the idea of the menu bar, and one of the things that I really hated about IE 7 is the lack of a menu bar by default, and even if you do turn it on it appears in the wrong position).
As an aside, could anyone who has actually used the new ribbon interface comment on how it stacks up against the previous menu-driven interface?
Microsoft wraps up work on new Office [CNET News.com]
After oddly being the only publication giving the game a low rating of 5/10, it turns out that 1UP has now decided to pull their review. Typically, it's a rule of thumb to never pull content from any kind of on-line publication (whether it be a magazine, blog, news site, or other general information site), so the fact that they did shows that they screwed the review up terribly and are embarrassed for it. A quick visit to Metacritic reveals that the average rating is quite high, netting 87 out of 100 average on the favorable reviews. Personally, I think they should have kept the bad review up though, I believe that unless there's good reason for it (and no, embarrassment and reputation are not good reasons in this sense) one should always try to stand by what he or she posts instead of deleting it and pretending the post was never made.
Neverwinter Nights 2 Review Pulled [1UP via Kotaku]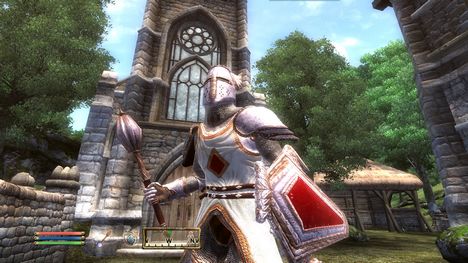 The soon to be released expansion pack for the Xbox 360 RPG Oblivion will be priced at 800 points (or $9.99) to download from the Xbox Live arcade. Alternatively, Knights of the Nine can be purchased a $19.99 retail for those who would prefer not to download their content. The retail version also includes all other downloadable content for the game to date. The expansion pack will deliver between 10 and 20 additional hours of play time to the game. Certainly not a bad deal, especially compared to some of the other money spending options available on the Xbox Live Arcade. (Microtransactions anyone?)
'Knights of the Nine' (PC/Xbox 360) QA [Killer Betties via Destructoid]
The third party launch lineup for the Nintendo Wii has now surfaced over at 1UP.com. The lineup is pretty solid, with 32 titles being brought to us at launch, many of which look to be A-list titles.
1UP.com has posted the launch lineup for the Nintendo Wii Virtual Console. The full list follows.
---
---
---
About
You are currently browsing the Corvillus weblog archives.